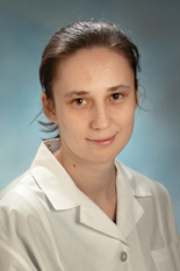 The University of Texas MD Anderson Cancer Center
Department of Leukemia
My major interest is the regulation of apoptosis in normal and leukemic stem cells in the context of the bone marrow microenvironment. Our findings have indicated overexpression of the antiapoptotic genes Bcl-2 and Bcl-XL in quiescent leukemic cells but not in normal progenitor cells and the ability of bone marrow stromal cells induce Bcl-2 expression. We have explored strategies of sensitization to chemotherapy by inhibition of these genes, such as antisense oligonucleotides and small molecule inhibitors. We have further identified Raf/MEK/ERK and PI3K/AKT/ILK signaling pathways as pro-survival pathways abnormally activated in AML cells and are currently investigating the role of the leukemia microenvironment in the chemoresistance of leukemias mediated by activation of these pathways. Presently, my laboratory is interested in further delineating the role that bone marrow microenvironment plays in the chemoresistance of leukemic cells. We have demonstrated that interactions between stroma-secreted SDF-1 and CXCR4 prevent chemotherapy-induced apoptosis in CLL and in AML.
A tutorial in my laboratory would allow the students to learn basic stem cell biology/isolation/culture, culture human cells (primary cultures and cell lines), learn basic flow cytometry and microscopy and provide experience in the molecular biology and biochemistry of signal transduction related to leukemia resistance, signaling and programmed cell death.
Education & Training
M.D. - 1st Pavlov Medical Institute - 1990
Ph.D. - Federal Institute of Hematology and Blood Transfusion - 1998
Programs
---
---