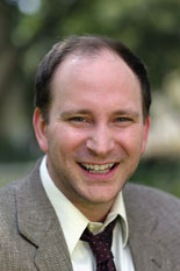 Nathan Carlin
Distinguished Senior Lecturer
Professor
The University of Texas Health Science Center at Houston
McGovern Medical School
John P. McGovern, M.D. Center for Humanities and Ethics
Dr. Nathan Carlin is an Associate Professor in the McGovern Center for Humanities and Ethics at The University of Texas Health Science Center at Houston (UTHealth).He directs the Medical Humanities and Ethics Certificate Program for medical students. At UTHealth, he also holds appointments in the Department of Family Medicine,Department of Psychiatry, the Graduate School of Biomedical Sciences, and the UTHealth School of Dentistry. And he holds a faculty appointment at the Institute for Spirituality and Health.
Dr. Carlin has published over 100 chapters, articles, book reviews, and commentaries. He also is the author or the co-author of five books. These include: Living in Limbo: Life in the Midst of Uncertainty; 100 Years of Happiness: Insights and Findings from the Experts; Religious Mourning: Reversals and Restorations in Psychological Portraits of Religious Leaders;Medical Humanities: An Introduction; and The Gift of Sublimation: A Psychoanalytic Study of Multiple Masculinities. He is currently writing a monograph on bioethics and theology, under contract with Oxford University Press.
Dr. Carlin earned a B.A. in History from Westminster College, a Master of Divinity from Princeton Theological Seminary (with a focus on Pastoral Theology), and an M.A. and a Ph.D. in Religious Studies from Rice University.
McGovern Medical School Faculty
Education & Training
Ph.D. - Rice University - 2009
---