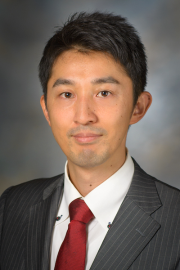 Koichi Takahashi
Regular Member
Assistant Professor
The University of Texas MD Anderson Cancer Center
Departments of Leukemia and Genomic Medicine


I am a physician scientist specializing in leukemia treatment and my laboratory is interested in understanding the genetic and epigenetic underpinnings of leukemia and thereby advancing precision medicine in leukemia. Our lab is especially focused on understanding the genetic basis of preleukemic clonal hematopoiesis, the mechanism of transformation from clonal hematopoiesis to full brown leukemia, and the therapeutic targeting of clonal hematopoiesis to mitigate the risk of leukemia development. Several areas of laboratory investigations include:
Molecular epidemiology of preleukemic clonal hematopoiesis particularly in cancer patients
Clonality of preleukemic and malignant hematopoiesis
Clonal diversity in AML/MDS through single cell analysis and its clinical relevance
Understanding the mechanism of how clonal hematopoiesis transforms to full brown AML/MDS
Advancing precision medicine in various hematologic malignancies through comprehensive genomic/epigenomic analysis on longitudinal samples.
Education & Training
MD, Niigata University School of Medicine, 2006
Research Opportunities
---
Programs
---
---