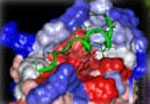 The Cancer Biology Program, part of the Graduate School of Biomedical Sciences (GSBS) at The University of Texas Health Science Center at Houston is dedicated to providing students and postdoctoral fellows with the highest quality of training in diverse areas of cancer biology research.
Given the unique environment of the Texas Medical Center, the philosophy of the Cancer Biology Program is to supplement traditional graduate school training with both depth and breadth of knowledge in cancer biology.
Students will follow the standard format of maintaining a single mentor who will guide an independent research project. However, our students frequently use the resources and expertise of several laboratories in different departments during the development of their cancer-related dissertation projects. This training provides a rich experience that increases the expertise and competitiveness of our graduates.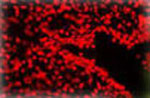 Currently, we have 57 students and 67 faculty affiliated with the program. Our students have been among the most outstanding and productive of the GSBS. They also have been the recipients of many GSBS awards, as well as nationally competitive awards and fellowships. Like the faculty, the students bring wide-ranging perspectives and goals to their research. The program excels in accommodating these interests while fostering interactions among all of our students. The Cancer Biology Program has been recipient of a National Institutes of Health training grant that supports our most outstanding students.
The program faculty are eager to train motivated students, and will gladly provide additional information with respect to their research programs and training opportunities in their laboratories.
This is an exciting new era in cancer research. A systematic training in cancer biology should allow our students to meet the challenge of Making Cancer History.
Related Departments