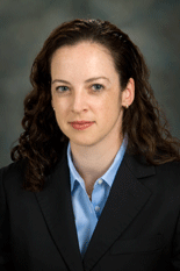 The University of Texas MD Anderson Cancer Center
Department of Thoracic/Head and Neck Medical Oncology
My laboratory research is directed at using high-throughput profiling techniques to identify candidate predictive biomarkers and potential new therapeutic targets in lung and head and neck cancers. Specific markers of interest which are being further investigated as therapeutic targets include the DNA repair protein PARP1 in small cell lung cancer and the tyrosine kinase receptor Axl in non-small cell lung cancer and head and neck cancers. My group has recently been heavily involved in the lung and head and neck arms of The Cancer Genome Atlas (TCGA), contributing to the generation and analysis of the proteomic data. We are also actively involved in the MD Anderson Lung Cancer Moon Shot program.
Projects/Techniques: Investigations of these targets and predictive biomarkers primarily involve in vitro procedures with target knockdown by siRNA, drug sensitivity screening, and molecular profiling by reverse phase protein array, SNP array, mRNA microarray, and various other molecular biology techniques. Animal models are used to assess in vivo drug response and mechanisms of action. Projects in my laboratory encompass areas such as developing biomarkers of therapeutic response and acquired resistance as well as discriminating the molecular changes that drive the acquisition of resistance. Most projects in my group are translational in nature – focusing on projects that can be rapidly moved from the lab to the clinic.
Education & Training
M.D. - Baylor College of Medicine - 2003

M.S. - MD Anderson UTHealth Graduate School - 2009
Programs
---
---