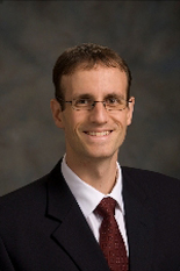 Stephen Kry
Regular Member
Associate Professor
The University of Texas MD Anderson Cancer Center
Department of Radiation Physics
My research is primarily directed at evaluating and improving the quality of radiation therapy. This includes evaluating institutional audit results done as part of clinical trial credentialing – understanding why institution's fail these audits and how to improve their performance. It also includes evaluations of patient-specific IMRT QA, identifying processes and methodologies that are best suited to identifying suboptimal treatment plans.
In addition, I have a long standing interest in the quantification and minimization of the dose away from the treatment site during radiation therapy. This includes photons, and, when relevant, neutrons. I use both measurement techniques (including ion chambers, TLD, neutron moderators, and Bonner Spheres) as well as computational methods (primarily MCNPX). I also evaluate the impact of these doses – using risk models to estimate late effects (particularly second malignancies) from low doses of radiation.
Depending on the student's interests, a tutorial with me would provide exposure to quality assurance aspects of radiation therapy. It could include measurements or work with Monte Carlo methods.
Education & Training
Ph.D. - MD Anderson UTHealth Graduate School - 2007
Programs
---
Faculty Development
---
---