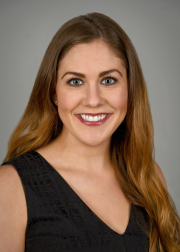 The University of Texas Health Science Center at Houston
McGovern Medical School
Department of Internal Medicine
My scientific interests focus on the clinical care and research of genetically mediated arteriopathies. Thoracic aortic aneurysms/dissections and related arteriopathies can be hereditary. Most importantly, premature death due to arterial dissection can be prevented if identified early. I am interested in improving the identification of patients and families with hereditary predispositions to aortic and vascular disease through genetic testing and screening. By connecting with patients in the Multidisciplinary Aortic and Vascular Disease Clinic at UT Physicians, and nationally through the John Ritter Research Program, we are able to identify families with hereditary predispositions without an identified disease causing genetic variant. I work with these families to encourage aortic imaging of at-risk family members and recruit affected individuals for research-based exome sequencing to identify novel predisposition genes. As new genes are identified, we collect clinical data as a participating Moltacino Aortic Consortium site to improve the understanding of phenotype, thereby prompting better approaches to treatment and management in the future.
Division of Medical Genetics / Milewicz Lab
Education & Training
M.S. - University of Cincinnati - 2011
Research Info
aortic and vascular disease; genomics; risk stratification; data science; translational medicine
Programs
---
---