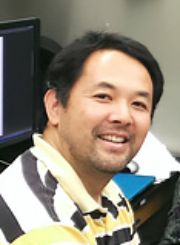 Yoshihiro Komatsu
Regular Member
Associate Professor
The University of Texas Health Science Center at Houston
McGovern Medical School
Department of Pediatrics
Komatsu Lab
Because craniofacial abnormalities account for about one-third of all human congenital defects, we are interested in researching the relationship between cilia function and craniofacial defects.
Goal
(1) Understanding the molecular pathogenesis of congenital craniofacial diseases
(2) Regenerating craniofacial tissues including cartilage and bone
(3) Preventing craniofacial skeletal disorders in humans
How we do it
By using mice as an animal model along with human embryonic stem cells, we seek to uncover potential therapeutic applications for craniofacial diseases.
For students
We have focused on elucidating the pathogenesis of craniofacial birth defects. Your study will provide an avenue for protection against the pathogenesis of craniofacial anomalies!
McGovern Medical School Faculty
Education & Training
PhD, Kumamoto University, 2004
Research Info
bone development; ciliopathy; craniofacial development; Mouse development and genetics; stem cells
Programs
---
Faculty Development
---
---