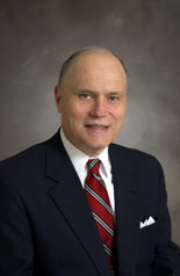 The University of Texas Health Science Center at Houston
McGovern Medical School
Department of Pathology and Laboratory Medicine
My major research focus is on the roles of alterations in electrolyte homeostasis, membrane receptors, and membrane phospholipid metabolism in the evolution of irreversible hypoxic and toxic cell injury. In a cultured myocyte model, biochemical analyses of lipids and receptors are correlated with measurements of calcium by fura-2 microspectroflurometry. Effects of cytokines on myocytic responses are being studied. Other projects address the roles of lipids and cellular elements in the progression and regression of atherosclerosis.
A tutorial in my laboratory would provide experience in the cell biological and biochemical approaches mentioned above.
McGovern Medical School Faculty
Education & Training
M.D. - Tulane University School of Medicine - 1967
Programs
---
---