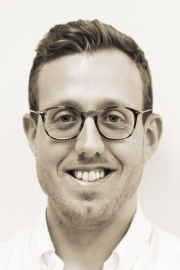 Nils-Petter Rudqvist
Regular Member
Assistant Professor
The University of Texas MD Anderson Cancer Center
Department of Thoracic / Head & Neck Medical Oncology
The overall aim of my research program is to improve the treatment of HPV+ cancer, specifically by developing novel immunotherapy combination treatments. To accomplish this, we are working to expand our understanding of the interactions between tumor cells, tumor antigen-specific T cells, and supporting or inhibitory immune cells in the tumor-immune microenvironment. We also investigate how non-conventional radiation therapy can be used to help unlock superior anti-tumor T cell function, for example by increasing the infiltration of immune cells into the tumors as well as modulating which antigens are expressed by tumor cells.
To fulfill the ultimate goal of helping the patients, I believe it is necessary to build a flexible and multidisciplinary team. While each lab member is responsible for their projects, the expectation is that we all work together to answer the most relevant questions – Team Science is the way forward. The questions are key to us, and we address them by using existing or developing new methods, and by internal and external collaborations. Both dry- and wet-lab methods are used as appropriate.
Examples of techniques and methods we use: basic cancer immunology; characterization of HPV+ cancer antigens and their cognate T-cells; functional immune cell assays; murine models of cancer immunotherapy; flow cytometry and cell sorting; DNA, RNA, and TCR-sequencing; single cell sequencing; various frameworks in R and Python.
Education & Training
PhD, University of Gothenburg, 2015
Programs
---
Faculty Development
---
---