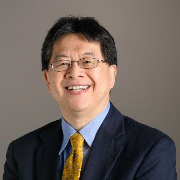 The University of Texas MD Anderson Cancer Center
Department of Breast Medical Oncology
Our laboratory focuses on both clinical and translational research related to triple-negative breast cancer (TNBC) and inflammatory breast cancer (IBC). Our research group's goals are to develop novel therapeutic approaches and translate preclinical findings to clinical trials. The projects in my laboratory include elucidating the role and the underlying mechanism of several signaling pathways, including epidermal growth factor receptor, transforming growth factor beta, c-Jun N-terminal kinase, and Axl receptor tyrosine kinase, in promoting the progression of TNBC and IBC. My research also focuses on determining the impact of the tumor microenvironment on the efficacy of targeted therapy and establishing novel therapeutic approaches targeting and modulating the tumor microenvironment.
Students rotating in the Ueno laboratory will:
Obtain knowledge of and a background in breast cancer oncology, cell biology, and molecular biology
Have hands-on experience in evaluating the therapeutic efficacy of drugs and assessing the biological function of target proteins in vitro using cell lines and in vivo using animal models
Learn a variety of techniques, such as cell proliferation, migration, and invasion assays; flow cytometry; protein knockdown and overexpression; generation of a mouse xenograft model and a patient-derived xenograft model; and drug administration techniques
Learn about identifying predictive biomarkers for patients with TNBC and IBC and translating preclinical findings to clinical trials
Gain experience in preparing and presenting scientific findings in weekly laboratory meetings and triweekly Morgan Welch Inflammatory Breast Cancer Research Program and Clinic seminars.
Facebook Pages:
http://www.facebook.com/ntueno
http://www.facebook.com/NoMoreCancer
http://www.facebook.com/InflammatoryBreastCancer
Twitter Pages:
http://twitter.com/InflammatoryBCa
http://twitter.com/teamoncology
Education & Training
Ph.D. - MD Anderson UTHealth Graduate School - 1999

M.D. - Wakayama Medical College - 1989
Research Opportunities
---
Programs
---
Faculty Development
---
---