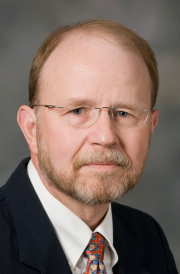 The University of Texas MD Anderson Cancer Center
Department of Imaging Physics
My research interests focus on applications of internal dosimetry. I currently have projects looking at the dosimetry of a bone-seeking radiopharmaceutical and a novel means of "liquid brachytherapy." Among the techniques that I employ are dose kernel and Monte Carlo simulations and measurements with radiochromic film and blocks.
Education & Training
Ph.D. - Rice University - 1982
Programs
---
Faculty Development
---
---