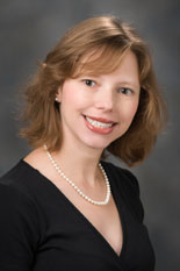 Simona Shaitelman
Associate Member
Associate Professor
The University of Texas MD Anderson Cancer Center
Department of Radiation Oncology
My research is focused on incorporating technology in order to minimize the side effects of breast cancer treatment. There are three major projects I am currently working on.
1) I am working with colleagues in breast surgery, plastic surgery, and breast medical oncology, in order to systematically prospectively collect data on breast cancer patients regarding lymphedema. This will be done utilizing a Juzo 400T perometer, which utilizes a non-invasive infrared camera to measure the volume of the upper extremity. The goals of this project will be early identification of breast cancer patients at risk of or having developed lymphedema, in order to refer them appropriately for physical therapy or plastic surgery treatment.
2) Breast/truncal lymphedema is a known side effect that impacts breast cancer patients but has not been systematically studied. I propose to use 3D stereophotogrammetry in order to objectively and consistently measure breast/truncal lymphedema and determine how this impacts breast cancer survivors' symptoms, quality of life, and body image. I also hope to pursue an exploratory study of systemic inflammatory and host immune responses in breast cancer patients who develop lymphedema
3) I am exploring the possibility of incorporating MRI-based treatment plans for breast cancer patients being treated in the supine position. I am currently working to validate if radiation dose calculations derived from MRI-based treatment plans are comparable to those from our current standard of care CT-based plans.
Education & Training
MD, Harvard University, 2006


Programs
---
---