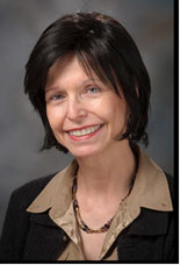 The University of Texas MD Anderson Cancer Center
Department of Endocrine Neoplasia and Hormonal Disorders
OVERVIEW:
Our research group is interested in elucidating basic mechanisms of stem cell self-renewal and differentiation, and regulation of intracellular signaling pathways. We are also investigating how the stem cell microenvironment, or niche, is controlled at the molecular level, and how stem cells and their nursing cells cooperate to maintain homeostasis. To investigate these processes we use two model systems: signaling within the germline stem cell niche in the testis, and signaling in thyroid cancer cells.
MOLECULAR REGULATION OF THE GERMLINE STEM CELL NICHE:
We recently discovered that NOTCH signaling regulates fundamental aspects of the germline stem cell niche. NOTCH activity in somatic Sertoli cells, the main component of the niche, has a repressing function that balances the effects of factors crucial to maintain stem cell self-renewal. By using NOTCH gain- or loss of function mouse models, we are investigating how dysregulations of the niche lead to male infertility or contribute to the pre-cancerous state of carcinoma-in-situ (CIS).
UNDERSTANDING RESISTANCE TO KINASE INHIBITORS IN PAPILLARY THYROID CANCER CELLS:
Mutations of B-RAF kinase, a mediator of RAS signaling, cause aberrant proliferation of papillary thyroid cancer cells. Many patients respond to treatment with the B-RAF inhibitor vemurafenib, but resistance often occurs over time. The mechanism of this acquired resistance is not understood. We are using human thyroid cancer cell lines, thyroid cancer samples and mouse genetic models to understand post-translational alterations that might potentiate/induce this acquired resistance. Specifically, we use microarray analysis, tissue arrays and reverse phase protein arrays (RPPA) to explore novel signaling pathways that help bypass B-RAF signaling inhibition.
Education & Training
Ph.D. - University of Lausanne, Switzerland - 1988
Programs
---
Faculty Development
---
---