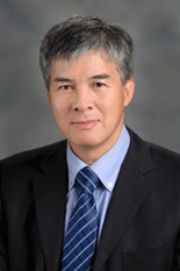 The University of Texas MD Anderson Cancer Center
Department of Gynecologic Oncology and Reproductive Medicine
My laboratory is interested in deciphering the molecular pathogenesis of ovarian cancer with a translational goal to identify potential prognostic biomarkers and therapeutic targets for individualized therapy. His current research focus is on rare ovarian cancer such as low-grade serous carcinoma and ovarian clear cell carcinoma.
Current Projects:
To understand the molecular pathogenesis in low-grade serous ovarian cancer and develop novel therapeutics.
To decipher the molecular mechanisms of chemoresistance in ovarian cancer.
To identify synthetic lethal genes in ovarian cancer cells.
To develop therapeutics for ovarian clear cell carcinomas.
To characterize a novel mouse model of leiomyoma.
Depending on the student's interests, a tutorial in my laboratory would provide experience with high-throughput gene expression profiling and genotyping analysis with Affymetrix GeneChips, laser captured microdissection of tumor tissues, real-time quantitative PCR, basic cloning methods, bioinformatics, next sequencing analysis with Ion Torrent PGM, methylation analysis and the functional characterization of newly identified genes.
Education & Training
Ph.D. - The Chinese University of Hong Kong - 1990
Programs
---
---