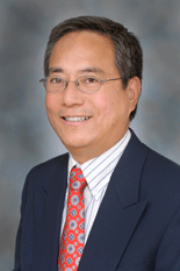 Jianjun Shen
Associate Member
Professor
The University of Texas MD Anderson Cancer Center
Department of Epigenetics and Molecular Carcinogenesis

As Director of the CPRIT funded Science Park Next-Generation Sequencing Core and the Molecular Biology Resource Center within the Department of Epigenetics and Molecular Carcinogenesis, I consult, advise and collaborate with over 40 faculty members. My research efforts thus focus on the development and utilization of next-gen sequencing, molecular biology, proteomic and genomic techniques to study cancer and other environmental disease. In particular, my proteomic approach is to utilize abundant protein depletion, low abundance protein enrichment, protein separation by 2-D gel electrophoresis and/or liquid chromatography to characterize genetic models of carcinogenesis that have been developed in the Department. I also use these techniques to study human cancers (such as colon, lung and pancreatic) for the discovery of biomarkers. The following are two examples of many collaborative research projects:
Pancreatic cancer has a very poor prognosis and represents the fourth leading cause of all cancer deaths for both men and women in the United States. Despite the recent accumulation of a large body of data regarding molecular characterization of the disease, to date no biomarkers have emerged for effective diagnosis and treatment. Collaborating with Dr. Donghui Li (Department of Gastrointestinal Medical Oncology) and Dr. Maria Person (The University of Texas-Austin), I previously employed a proteomic approach of protein separation using 2-D gel electrophoresis, and protein identification by mass spectrometry to identify potential biomarker(s) from the tissue samples of pancreatic adenocarcinoma, chronic pancreatitis, and the normal pancreas. We have also, established a glycoprotein enrichment protocol and are attempting to identify differentially expressed glycoproteins between individuals with pancreatic cancer alone and those with both pancreatic cancer and diabetes.

Many MD Anderson Science Park faculty and their collaborators utilize animal models for their research. In particular, mouse skin has been used extensively as a model system to study the development of cancer and other diseases. To maximize the efficiency of the Core's proteomics efforts and its usefulness to these investigators, knowledge of protein spot IDs gained in one model should be easily available for future investigations. To this end, I obtained pilot project grant to create a reference map of mouse skin protein to help guide future projects; this has been roughly patterned after analogous databases at the Swiss-Prot website. Utilizing this reference mouse skin protein database and in collaboration, Drs. John DiGiovanni (The University of Texas-Austin) and Susan Fischer (former member of the Department of Epigenetics and Molecular Carcinogenesis), we have conducted proteomics-based research on animal models such as BK5.IGF-I transgenic, K14.COX-2 transgenic, and tumor promotion-sensitive DBA/2 and promotion-resistant C57BL/6 mice with different genetic susceptibility to two-stage skin carcinogenesis. Protein interaction networks are predicted using commercial available software programs, including Ingenuity Pathway Analysis, with the input of differentially expressed proteins identified from each animal model. Taken together, these analyses guide us to better understand potential molecular mechanisms of skin cancer carcinogenesis.
Next-Generation Sequencing Core
Education & Training
PhD, Rutgers, The State University of New Jersey, 1992
Research Info
Director, Molecular Biology Resource Center and Next-Generation Sequencing Facility
Programs
---
---