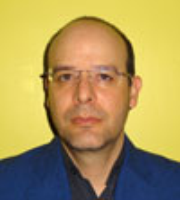 David Rodriguez-Buritica
Associate Member
Associate Professor
The University of Texas Health Science Center at Houston
McGovern Medical School
Departments of Pediatrics
Research Interests:
Construction of a Turner Syndrome (TS) Registry that will allow clinical research, particularly in the topic of genotype-phenotype correlation in TS.
I direct the Glycogen Storage Disease (GSD) program that actively follows more than twenty patients with GSD I, III or IX. This cohort will be an area for future clinical research.
In conjunction with Dr. Mary Ruppe, MD, I participate in the clinical follow up of patients with Calcium Metabolic Disorders, in particular of a large cohort of patients with X-linked Hypophosphatemic Rickets at Shriners Hospital.
In conjunction with Dr. Hope Northrup, I will be participating in a natural history project to describe endocrine abnormalities in females with Tuberous Sclerosis Complex (TSC).
I am a co-investigator in the natural history study of Achondroplasia conducted by Dr. Jacqueline Hecht, PhD.
Education & Training
M.D. - National University of Colombia - 1999
Programs
---
Faculty Development
---
---