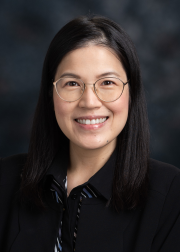 Wanida Ono
Regular Member
Associate Professor
The University of Texas Health Science Center at Houston
School of Dentistry
Department of Orthodontics
Tooth is a highly sophisticated organ with smart designs, composed of two essential components of tooth crown, with the hardest mineralized tissue in the body (enamel) covering the surface, and tooth root, anchored to the surrounding bones through periodontal ligament. My research group focuses on understanding the mechanisms regulating tooth root formation and tooth eruption, which is the process by which the tooth emerges into the outer world. These two processes of tooth root formation and tooth eruption are often perturbed in many human disease conditions and/or as adverse effects of therapeutic regimens. My laboratory uses mouse genetic approaches to model disorders involving tooth root formation, tooth eruption and periodontal tissue formation, and seek to find new potential therapeutic interventions using these models. Examples of tooth-related disease models we are working on include primary failure of tooth eruption, bisphosphonate-induced under-eruption of tooth and periodontal bone defects. Students are expected to work on exciting related to tooth root formation, tooth eruption and periodontal tissues, by making use of advanced mouse genetic approaches (in vivo lineage-tracing and cell type-specific gene deletion). Students will become highly efficient in mouse colony management, fluorescence microcopy, flow cytometry and 3D microCT analyses. I am excited to recruit motivated students who want to explore the exciting field of tooth root biology.
Highlighted references:
Takahashi A, Nagata M, Gupta A, Matsushita Y, Yamaguchi T, Mizuhashi K, Maki K, Ruellas AC, Cevidanes LS, Kronenberg HM, Ono N, Ono W. Autocrine regulation of mesenchymal progenitor cell fates orchestrates tooth eruption. Proc Natl Acad Sci U S A. 2019. 116(2):575-580.
Education & Training
DMSc, Harvard School of Dental Medicine, 2014
PhD, Tokyo Medical and Dental University, 2008
DDS, Chulalongkorn University, 2002
Research Opportunities
---
Programs
---
Faculty Development
---
---