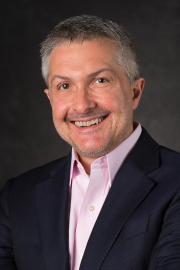 The University of Texas MD Anderson Cancer Center
Department of Hematopoietic Biology & Malignancy

Our laboratory is focused on understanding mechanisms of adaptive immune responses to hematopoietic antigens that are endogenously expressed in leukemia, and that are cross-presented as unique tumor-associated antigens in solid tumors such as breast cancer, lung cancer, melanoma, and others. We study basic mechanisms of antigen presentation, T cell recognition and immune tolerance in the context of anti-tumor immunity. Opportunities for tutorials may focus on basic or translational projects. Basic laboratory projects in the lab include the identification of novel antigens and antigen receptors on cancer cells, mechanisms of antigen cross-presentation, and mechanisms of T cell selection and modulation by cancer as well as how cancer cells co-evolve under the selective process of adaptive immunity. Translational laboratory projects focus on discoveries made in our laboratory and involve therapeutic agents at all stages of clinical development, including (1) development of novel immune therapeutics such as a T cell receptor-like monoclonal antibody, (2) development of gene modified T cells that are adoptively transferred into patients in the context of stem cell transplantation, and (3) cancer vaccines. Laboratory techniques include genetic cloning and expression; protein expression and purification; receptor biology; multi-parameter flow cytometry and cell sorting; confocal microscopy; monoclonal antibody development; therapeutic gene modification, expansion, and characterization of immune cells; immune monitoring; and gene expression profiling. In addition, students are exposed to critical translational aspects of pre-clinical and clinical therapeutic development, including pre-IND studies, animal modeling, and protocol development. The laboratory environment includes students, post-doctoral scientists, clinical fellows, staff senior scientists, technicians, and junior faculty, which affords broad expertise within the group.
Education & Training
M.D. - University of Minnesota - 1990
Research Opportunities
---
Programs
---
---