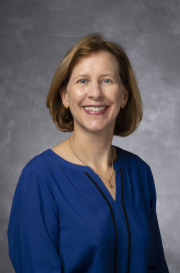 The University of Texas MD Anderson Cancer Center
Department of Thoracic/Head and Neck Medical Oncology
The research in my laboratory integrates laboratory and clinical work to define the biological and molecular effects of the modulation of signal transduction pathways in head and neck squamous cell carcinoma (HNSCC) and non-small cell lung cancer (NSCLC). We have identified novel mechanisms of sensitivity and resistance to kinase inhibitors including polo-like kinase 1 (PLK1), Src, STAT3, and phosphoinositide 3-kinase (PI3K) pathway inhibitors. I have demonstrated the ability to translate my laboratory work to the clinic with several clinical trials of c-Src inhibitors (Section C). Additionally, my laboratory was the first study to establish a therapeutic vulnerability of NOTCH1-mutant HNSCC to any class of drugs leading to the initiation of a clinical trial testing a PI3K/mammalian target of rapamycin (mTOR) inhibitor in NOTCH1-mutant HNSCC (NCT03740100). This ongoing research is funded by the NIH (1R01CA235620-01) and CPRIT (RP200369).
Recently, we have discovered that inhibition of Aurora kinase in HPV+ cancers leads to apoptosis and immunogenic cell death. These findings are the basis for my investigator-initiated clinical trial (NCT04555837) combining the inhibition of Aurora A (alisertib) and PD1 (pembrolizumab). This ongoing research is funded by the NIH (R01 CA248205-01).
Education & Training
MD/PhD, McGovern Medical School at UTHealth & MD Anderson UTHealth Graduate School, 1996
Research Opportunities
---
Programs
---
Faculty Development
---
---