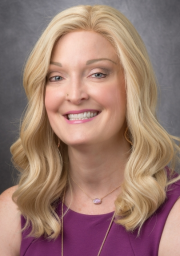 The University of Texas MD Anderson Cancer Center
Department of Radiation Physics
I am a tenured professor and the director of the MD Anderson and the Late Effects Group. Our team includes 16 staff and three graduate students. The research in my laboratory focuses on radiation therapy (RT)-related late effects. Our studies quantify relationships between doses from RT and late effects in cancer survivors. Dose-response relationships can be used to establish normal tissue objectives for RT treatment planning for individual patients and to improve clinical practice and survivorship guidelines. We collaborate on multi-institutional national and international cancer survivor cohort studies, including studies with the Childhood Cancer Survivor Study (CCSS), St. Jude Lifetime (SJLIFE), and Dutch Childhood Oncology Group. Current graduate students in my lab are researching RT-related late cardiac disease and subsequent colorectal cancers in childhood cancer survivors.
I am Deputy Director of the Medical Physics Program and I actively participate in our program governance, including steering, admissions, and curriculum committees. I teach in several courses, have served on 24 advisory committees and have chaired nine of those. My trainees publish in peer-reviewed journals, routinely present at national and international conferences, and have gone on to successful academic careers in medical physics.
Education & Training
PhD, The University of Texas at San Antonio, 2005
Programs
---
Faculty Development
---
---