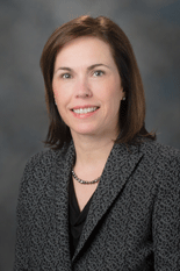 The University of Texas MD Anderson Cancer Center
Department of Behavioral Science
My research focuses on advancing the understanding of how psychosocial and behavioral factors influence utilization and outcomes of cancer prevention and early detection services, particularly among high-risk populations. My current activities involve the investigation of psychosocial issues related to the utilization and outcomes of genetic counseling and testing for several hereditary cancer syndromes, including hereditary non-polyposis colon cancer (HNPCC), familial adenomatous polyposis, hereditary breast and ovarian cancer, Li-Fraumeni syndrome, and familial melanoma. Primary research interests also include utilization of cancer genetic counseling and testing in minority populations, and cancer screening and early detection behaviors in high-risk populations.
Depending on the student's interests, a tutorial with my research group would offer experience in developing and conducting behavioral science research studies involving patients and families at risk for inherited cancers.
Education & Training
Ph.D. - The University of Texas School of Public Health at Houston - 2001
Programs
---
Faculty Development
---
---