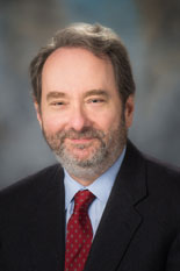 The University of Texas MD Anderson Cancer Center
Departments of Lymphoma/Myeloma & Experimental Therapeutics
My laboratory group's research efforts are focused on three areas, the first of which is identifying new genes and pathways that contribute to cancer pathogenesis in general, and the pathobiology of multiple myeloma and non-Hodgkin lymphoma in particular. For example, we have recently identified the zinc finger transcription factor ZKSCAN3, and the tight junction protein TJP1, as novel mediators of myeloma and lymphoma proliferation and drug resistance, respectively. A second area is in validating novel therapeutic targets using approaches that could be translated to the clinic for patients with relapsed and/or refractory hematologic malignancies, and we have especially been interested in targeting protein homeostasis and the
ubiquitin-proteasome pathway in this regard. Our notable successes have included validation of proteasome inhibitors such as bortezomib and carfilzomib in models of hematologic malignancies, and of combination regimens based on these agents. Current research is looking at approaches that may target upstream mechanisms such as heat shock and chaperone proteins, and E3 ubiquitin ligases. Finally, we also are interested in understanding the mechanisms responsible for resistance to novel therapeutic approaches to further improve their efficacy, and develop biomarkers for use in personalizing cancer therapy. As part of the latter effort, we have developed and characterized models of drug-resistance to several novel agents, including bortezomib and carfilzomib, as well as lenalidomide and pomalidomide. Also, our group's past efforts have included drug screening projects that have isolated novel immunoproteasome and E3 ligase inhibitors, and a current project is utilizing functional genomic approaches to identify synthetic lethal genes that can be targeted in high-risk molecular subtypes of hematologic malignancies. These efforts have allowed us to take drugs from the pre-clinical arena through to their ultimate regulatory approval, and also complete novel gene discovery efforts that have identified new aspects of cancer pathobiology.
MD Anderson provides an outstanding laboratory and clinical environment for such studies, in part due to the great interest in myeloma research fostered by the MD Anderson Cancer Center SPORE in Multiple Myeloma, for which I serve as the principal investigator. In addition, the Lymphoma & Myeloma Center is a large clinical referral center, which provides ample access to primary samples, as well as an avenue through which promising concepts can be translated into clinical trials. Finally, the latter is also possible through SWOG, one of the cooperative groups that is part of the National Clinical Trials Network for which I serve as chair of the Barlogie/Salmon Myeloma Committee, which performs collaborative clinical trials in multiple myeloma. Together, this experience, which spans the basic, translational, and clinical aspects of tumor biology, puts me in a strong position to act as a mentor to train the next generation of researchers who are interested in entering the field in any or all of these arenas, which is my
motivation for joining the GSBS Faculty.
Education & Training
Ph.D. - Yale University - 1990
M.D. - Yale University - 1991
Programs
---
---