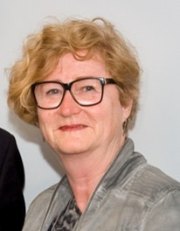 The University of Texas MD Anderson Cancer Center
Department of Symptom Research
Our research is focused on the mechanisms and therapeutic approaches of cancer treatment-induced neurotoxicities with a special focus on cognitive impairment and the morphological and molecular substrate of brain damage induced by cancer therapy in mouse models.
We are working on the mechanism and therapeutic efficacy of mesenchymal stem cells (MSC) to repair the cognitive impairment and its underlying substrates via intranasal administration of MSC. We also study the role of cancer treatment on the proliferation and differentiation of adult stem cells in the brain. The mechanism of action of MSC is investigated by exploring mitochondrial transfer and molecular changes in the microenvironment of the damaged brain.
Our second therapeutic strategy is to prevent neurotoxicities by treating the mice with mitochondrial inhibitors. We focus on mitochondrial dysfunction as a final common pathway of cancer treatment-induced cognitive impairment. For the analysis of mitochondrial dysfunction we use Seahorse Flux technology which is operative in the lab. We make use of inhibitors that prevent translocation or phosphorylation of the tumor suppressor molecule p53 to translocate to the mitochondria.
Techniques used in the laboratory range from behavioral studies to immunohistochemistry to molecular biology of brain tissue.
Education & Training
Ph.D. - Universite Pierre et Marie Curie - 1982
Programs
---
---