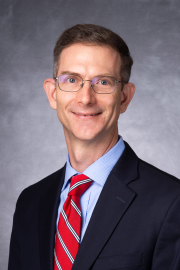 The University of Texas MD Anderson Cancer Center
Departments of Thoracic, Head/Neck Medical Oncology and
Molecular and Cellular Oncology
My laboratory studies epithelial tumor progression and metastasis. Specifically we are interested in how the epithelial phenotype is maintained by cell-cell and cell-extracellular matrix interactions, and how this process is disrupted in tumor progression, producing invasion and metastasis. Using a murine model of metastatic lung adenocarcinoma driven by mutant Kras and p53, we have identified the microRNA-200 family as a dominant factor in epithelial maintenance, and thereby a strong tumor suppressor. The research in our group aims to identify and understand the myriad factors that interact to regulate the microRNA-200 levels and the many targets of microRNA regulation that produce the strong phenotypic role. To approach these questions mechanistically we use a combination of 2D and 3D in vitro techniques, combined with an immunocompetent in vivo mouse model and a spontaneous model of metastatic lung adenocarcinoma. As part of this effort we are working with a bioengineering group at Rice University to build better 3D models for the study of cell-cell and cell-matrix interactions. Additionally, we have active collaborations studying human non-small cell lung cancer specimens to understand what role microRNA-mediated regulation plays in progression and metastasis,, with the aim of being able to translate our observations back into clinical trials.
Projects/Techniques: Working with mouse models, 3D tissue culture techniques, in vitro assays of cell migration/invasion, microRNA purification and measurement by Q-PCR, gel electrophoresis and Western blotting, immunohistochemistry, mammalian vector construction and transfection, bioinformatic analysis of mRNA and protein profiling.
Education & Training
M.D., Ph.D. - Albert Einstein College of Medicine - 2004
Programs
---
Faculty Development
---
---