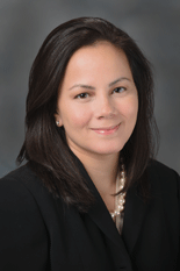 Keila Torres
Regular Member
Associate Professor
The University of Texas MD Anderson Cancer Center
Department of Surgical Oncology
Compared to other more common epithelial malignancies, soft tissue sarcomas are a less prevalent tumor group that has not been extensively investigated. Consequently the molecular factors responsible for its initiation, progression and metastasis are not well characterized. Sarcoma research is further confounded by relative lack of appropriate clinical and biological resources. MD Anderson Cancer Center includes one of the largest sarcoma clinical treatment centers worldwide into which a multidisciplinary, multi-investigator research center is integrated. The goal of my laboratory is to understand the molecular events resulting in soft tissue sarcoma initiation, progression and metastasis.
Some of our projects are the following:
Biology of radiation-associated sarcomas and identification of therapeutic strategies


Identification of molecular therapeutic targets for malignant peripheral nerve sheath tumors


Identification and examination of drug combinations that may significantly enhance the anti-MPNST therapeutic efficacy of single-target agents


Identification of epigenetic deregulations of malignant peripheral nerve sheath tumors
Techniques: My laboratory would provide a student with exposure to the use of tumor specimens for molecular marker studies, genetic and epigenetic analysis of tumors. They will learn to perform a broad range of assays involving molecular biology and biochemistry of DNA, RNA and protein, including cloning, subcloning, immunofluorescence, western blots, etc. They will learn cutting-edge epigenomic tools to define epigenome as well as utilize unbiased screening approaches to find new epigenetic players that regulate tumorigenesis. In addition to the cell culture work, rotating students will learn how to conduct animal experiments. If they are interested, they can also learn to perform small animal surgery (mouse).
Education & Training
Ph.D. - Albert Einstein College of Medicine - 2000
M.D. - Albert Einstein College of Medicine - 2003
Programs
---
Faculty Development
---
---