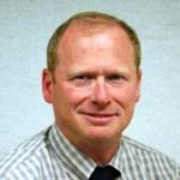 The University of Texas Health Science Center at Houston
School of Public Health
Department of Epidemiology, Human Genetics and Environmental Sciences
Research interests include the genetics of the common chronic diseases of man and their associated risk factors. This research focuses on the impact of genetic variability on measures of lipid metabolism, hypertension, and the risk to coronary heart disease. In particular, we are identifying and typing DNA variability in the apolipoprotein, renin-angiotensin, and other candidate genes and determining their effects on cardiovascular risk. The role of genetic variability is inferred by investigating patterns of inheritance in families and associations in large population-based samples.
A tutorial in this laboratory would provide an introduction to research questions in human genetics and research activities on the common chronic diseases. In addition, you would gain experience in identifying, typing, and analyzing human DNA variation.
Education & Training
PhD, University of Michigan, 1985
Programs
---
---