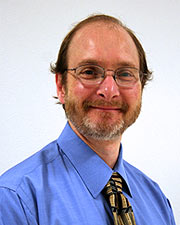 Jeffrey Actor
Distinguished Senior Lecturer
Professor
The University of Texas Health Science Center at Houston
McGovern Medical School
Department of Pathology and Laboratory Medicine

The research in our laboratory is directed at understanding the host proinflammatory response and regulation of cytokines during pathogenic infections. Towards this goal we developed models of tuberculosis to understand development of immune related pathology during disease manifestation. We utilize quantitative immunological methods and RT-PCR to reliably measure both protein and message for cytokines in small tissue samples, and immunohistochemistry and flow cytometry to understand relationships to cellular phenotypes in lung tissue over time. It is our goal to better understand the molecular events involved in host response to infectious agents, so we can target rationale development of effective therapeutics and vaccines to combat disease states. A converging research interest investigates lactoferrin as a natural mediator of immune responses, for utilization in models systems of infection and stress.
Projects include:
Determination of the roles of specific immune cells in response to mycobacterial glycolipids, and understanding how responses contribute to development of disease states during clinical tuberculosis.
Design and use of immune modulators (such as lactoferrin) to drive vaccine responses which elicit protection against infection and also limits development of infection-related immunopathology.
McGovern Medical School Faculty
Education & Training
PhD, University of Massachusetts, 1991
Programs
---
---