GSBS faculty member Azhdarinia receives $3.3 million NIH grant
November 30, 2022
Roman Petrowski/ McGovern Medical School at UTHealth Houston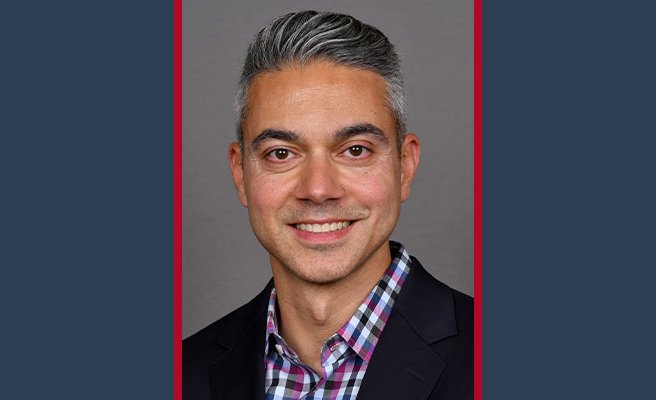 A five-year, $3.3 million grant to research receptor-targeted fluorescence-guided surgery in pancreatic neuroendocrine tumors has been awarded to GSBS faculty member Ali Azhdarinia, PhD, by the National Institutes of Health.
Funding for the project, "Receptor-Targeted Fluorescence-Guided Surgery in Pancreatic Neuroendocrine Tumors," will allow researchers to conduct a Phase I clinical trial with a fluorescent contrast agent that can detect neuroendocrine tumors during surgery in real time.
"The agent could help identify small or hidden lesions that are often missed during surgery and also provide confirmation that tumors are completely removed at the end of a surgical procedure," said Azhdarinia, associate professor at The Brown Foundation Institute of Molecular Medicine for the Prevention of Human Disease at McGovern Medical School at UTHealth Houston.
The Azhdarinia lab, which is affiliated GSBS Program in Therapeutics and Pharmacology, focuses on the development of molecules to be used as contrast agents for fluorescence-guided surgery and nuclear imaging. Researchers in the lab also specialize in targeted drug delivery directly to tumors to ensure personalized treatment protocols for patients who are unable to have surgery.
"The funding will initially allow us to perform preclinical toxicology studies to assess the safety and contrast agent in animals and develop methods for manufacturing of clinical-grade doses," Azhdarinia said. "Together, these studies will set the stage for the Phase I trial that will be performed at The University of Texas MD Anderson Cancer Center by Naruhiko Ikoma, MD, MS, a surgeon and co-PI on the grant."