PhD student Ye Ethan Li discusses first-authoring papers as a non-native English speaker; emphasizes a focus on one's audience
January 30, 2023
Emily Rech/MD Anderson UTHealth Houston Graduate School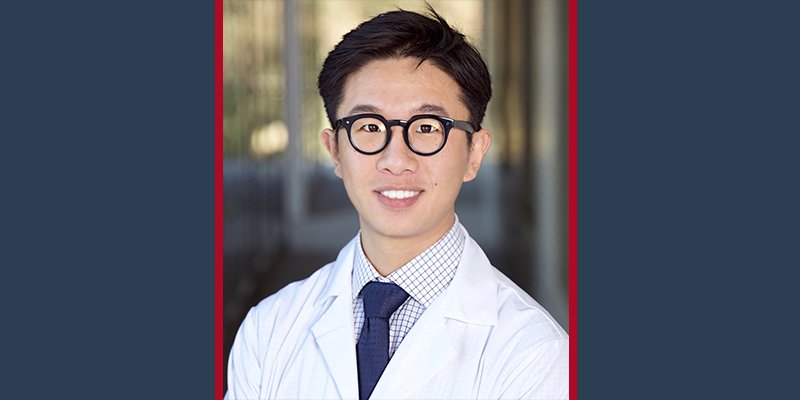 Ye Ethan Li is a PhD student in the Immunology program at the Graduate School, and joined the lab of Katy Rezvani, MD, PhD, to research novel treatment with cell-based immunotherapy in locating and removing tumors. His most recent first-authored paper, titled "KIR-based inhibitory CARs overcome CAR-NK cell trogocytosis-mediated fratricide and tumor escape" was published in the September 2022 issue of Nature Medicine. Li provides insight to current students on what aspects to focus on when writing a first-authored paper.
When beginning to put your paper together, Li stresses the importance of knowing who your audience will be. The way your research is presented should reflect who will be reading it—physicians, patients, researchers, or even the general population are all possible audiences depending on how you write your paper.
"Everyone has a different background in terms of scientific knowledge. For example, depending on your level of scientific understanding, you may understand what an antibody is without any explanation, or you may need a whole page of explanation. Understanding who your audience will be will help you navigate how to present your research."
In order to find an accurate baseline for the scientific knowledge of your audience, Li suggests having your work peer reviewed by scientists in a different field of research. This will help you identify areas in your writing that may be over-explained, as well as any jargon that will be confusing for an audience who may not be an expert in your specific area of study.
As this is his fourth first-authored paper, Li has developed a few tried-and-true methods for creating an impactful research paper. One of these suggestions is to find similar writings from prestigious journals and study their structures and the main focus of the writings. "How did they lay out their discussions? Did they get deep into the details, or were they more focused on the big picture? These questions will help guide your own paper."
Writing as a non-native English speaker can come with its own challenges throughout the writing process. Li uses these challenges as learning opportunities, and makes a point to ask his mentors why they made the change instead of accepting without questions. By doing this, he has learned more complex rules in English writing. His advice for non-native English speakers writing their first-author papers is to also share their work with contemporaries who have the same language background as themselves. "Your peers may better understand why you worded it a certain way, and suggest a sentence structure that conveys your thoughts more succinctly in English."
Li's research has pointed out a novel solution that is beginning to be widely applied in treatment. He hopes that this success will provide insight to students starting off their own research. "You can (and should) continue with observations that have unexpected results. That is how science evolves. If your findings do not match up to what common literature suggests, don't just abandon your studies. Continue investigating, and you might find a breakthrough."
Learn more about Li's research on the MD Anderson Newsroom page.