Wargo, MD, receives TAMEST O'Donnell Award for pioneering microbiome research
January 19, 2023
MD Anderson News Release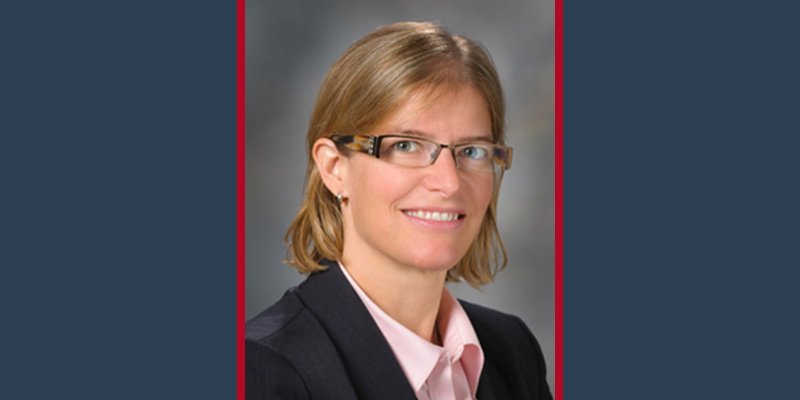 Jennifer Wargo, MD, Graduate School faculty member and professor of Surgical Oncology and Genomic Medicine at The University of Texas MD Anderson Cancer Center, has received a 2023 Edith and Peter O'Donnell Award in Medicine from the Texas Academy of Medicine, Engineering, Science and Technology (TAMEST) for her contributions to the understanding of how the gut microbiome influences responses to immunotherapy and other cancer treatments. She is affiliated with the Program in Immunology.
The O'Donnell Awards are given annually in five categories to recognize and support rising Texas researchers who are addressing the essential roles that science and technology play in society, and whose work meets the highest standards of exemplary professional performance, creativity and resourcefulness. Wargo will be honored at the 2023 O'Donnell Awards ceremony in May in Houston.
"I am humbled to be a part of this outstanding group of researchers chosen for the O'Donnell Awards and to be recognized for our team's work on the microbiome," Wargo said. "I am proud to have worked with many talented team members over the years to bring a greater understanding of the gut microbiome and its major role in regulating the anti-tumor immune response. We will continue to advance this work to bring meaningful benefits to our patients."
Wargo led a team of researchers to discover that patients with metastatic melanoma had improved responses to immunotherapy if they had a more diverse population of microbes or an abundance of certain types of bacteria in their gut. These findings were published in Science.
Through continued research, her team has been able to determine how changes to the microbiome can positively impact immunity and immunotherapy response during cancer treatments. Follow-up research, also published in Science, demonstrated that a high-fiber diet was associated with improved responses to immunotherapy. This led to an ongoing MD Anderson clinical trial, led by Carrie Daniel-MacDougall, Ph.D., and Jennifer McQuade, M.D., to prospectively evaluate the impact of a high-fiber diet on the microbiome and immunotherapy responses in patients with melanoma and other cancers.
"Dr. Wargo's commitment to understanding the role the gut microbiome plays in a patient's treatment response has been groundbreaking. This award is a testament to her tireless efforts to further our knowledge of cancer," said Giulio Draetta, MD., PhD, fellow school faculty member and MD Anderson chief scientific officer. "We applaud her team's dedication to this area of research, and to improving the lives of her patients."
A world-renowned physician scientist, Wargo is committed to the advancement of research and treatment of disease through science. Her previous research demonstrated that treatment with molecularly targeted therapy could sensitize tumor cells to treatment with immunotherapy, providing the rationale for combined targeted therapy and immunotherapy combinations.
Wargo came to MD Anderson in 2013 to help lead the Melanoma Moon Shot® and to continue translational research on targeted therapy, immunotherapy and the impact of the gut and tumor microbiome in cancer. She leads the Platform for Innovative Microbiome and Translational Research (PRIME-TR) at MD Anderson to advance novel microbiome-targeted therapeutic approaches. She is devoted to working with investigators across the institution and around the world to find better ways to treat, intercept and prevent cancer.
"I am proud to have nominated Dr. Wargo for this award so that she may be recognized for her insightful research and for her relentless commitment to patients," said James P. Allison, PhD, faculty member, regental chair of Immunology, and director of the James P. Allison Institute at MD Anderson. "Her team's pioneering work has already brought tremendous new insights and will continue to inspire many promising new cancer treatments in the future."
Watch the TAMEST award video on Wargo's groundbreaking research here.