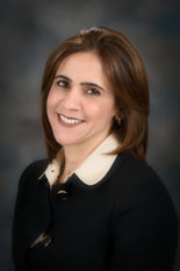 Nancy Gordon
Associate Member
Assistant Professor
The University of Texas MD Anderson Cancer Center
Department of Pediatrics-Research
The work in the laboratory focuses on understanding the biology of the most common <>bone sarcomas> (Ewing's and Osteosarcoma) that affect adolescents and young adults. My particular focus is in >Osteosarcoma (OS), the most common primary malignant bone tumor in children. My major emphasis has been in trying to understand the biologic properties of the tumor microenvironment that support and contribute to OS cell growth in the lung and identify less toxic targeted therapies that can be incorporated into the front-line armamentarium in lieu of cytotoxic chemotherapy.
We have studied the Fas/FasL apoptotic pathway and demonstrated the importance of an intact Fas pathway and microenvironment in the therapeutic efficacy of chemotherapy. We have used the aerosol route as a more efficient and less toxic way to deliver chemotherapy agents directly to the lungs, and demonstrated therapeutic efficacy. However the presence of residual metastases has most recently led us to study Autophagy, as a possible mechanism implicated in OS resistance to chemotherapy.
My laboratory also studies alternative ways to modulate the immune system to enhance therapeutic efficacy by using aerosol delivery of cytokines such as IL-2 in combination with T and/or natural killer cell therapy.
Product of these studies has led to the initiation of Phase I/II trials.
Students trained in the laboratory will participate in activities such as weekly lab meeting, department conferences, outreach activities (guiding undergraduate students), manuscript and grant writing, poster presentations, design of laboratory and clinical protocols, in addition to internal and external collaborations.
Education & Training
M.D. - Universidad Central de Venezuela Caracas - 1993
Programs
---
Faculty Development
---
---