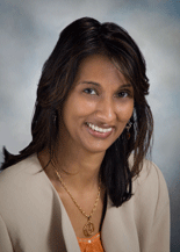 The University of Texas MD Anderson Cancer Center
Departments of Genitourinary Medical Oncology and Immunology
The research in my laboratory is directed at identifying the presence and function of various immunological components, including tumor antigen expression, effector T-cell recognition of tumor cells, regulatory T-cell suppression of effector T-cells, and cytokine profiles that bias effector or regulatory T-cell function, within the systemic circulation and tumor microenvironment of patients with genitourinary malignancies. These same parameters are then investigated after patients are treated with immunotherapeutic agents, such as vaccine therapy. Baseline and post-therapy values are compared to assess for differences within the immune system that correlate with clinical benefit and based on these data, novel immunotherapeutic strategies are developed to improve anti-tumor responses.
Current research proposal in our laboratory is to continue to study the immunological responses in patients with genitourinary malignancies after treatment with various immunomodulatory agents, such as NY-ESO-1 DNA vaccine and anti-CTLA4 antibody therapy.

Depending on the student's interests, a tutorial in my laboratory would provide experience with various techniques, including blood processing for lymphocyte separation, tissue culture, FACS analysis, ELISPOT and ELISA techniques, as well as understanding of basic immunology and translational research processes.

PubMed
Education & Training
M.D./Ph.D. - Pennsylvania State University College of Medicine - 1998
Programs
---
Faculty Development
---
---