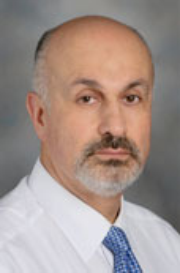 The University of Texas MD Anderson Cancer Center
Department of Radiation Physics
My primary area of research focuses on quality assurance (QA) of radiation therapy, especially as it applies to intensity modulated radiation therapy (IMRT). I am interested in investigating and developing different tools and techniques to assist in more accurate and efficient dose measurement for IMRT.
All modalities of radiation therapy require careful verification of treatment delivery because of the severe consequence of errors to the patient, either by failure to destroy tumor tissue or by causing unnecessary damage to normal tissues. Since the risk of error increases with increasing sophistication of the delivery method, high standards of treatment verification are needed for complex treatment modalities. The quality assurance for an IMRT beam is a complex task. The positional accuracy of the multileaf collimator (MLC), its radiation leakage, the overall distribution of the dose delivered as compared to the one calculated, the accuracy of the calculated monitor units (MU) to deliver this dose, and patient treatment position accuracy are all important parameters that need to be monitored.
Another research topic that is of great interest to me is the radiation dose delivered to patients undergoing IMRT treatment by photons and neutrons outside the radiation fields. Being able to estimate such dose can help us assess the risk of secondary cancer for these patients. The x-ray and neutron leakage during an IMRT treatment delivery can vary depending on the design of the collimating apparatus, delivery technique and the energy of the radiating beam.
The IMRT technique uses considerably higher MU than the conventional treatment delivery techniques. This increase in MU results in an increase in leakage and scattered x-ray and therefore increasing whole-body dose to the patient. In addition, for higher energy treatments the production and leakage of neutron in the treatment head assemblies will further increase the whole-body equivalent dose.
Education & Training
PhD, University of Missouri-Columbia, 1991
Research Opportunities
---
Programs
---
---