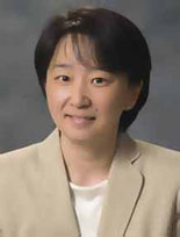 The University of Texas MD Anderson Cancer Center
Department of Stem Cell Transplantation-Research
The research program in my lab includes a major focus on elucidating the regulatory mechanisms of T cell activation and control T cell mediated immune responses in GVHD and GVL. We investigated the function of adhesion molecules CCR5, LFA-1 and central component of complement system C3 in mediating alloimmune responses, and our published preclinical research data provided rationale for ongoing clinical trials to alleviate GVHD and establish tolerance. My lab plays a leading role in making conceptual discoveries in this field, establishing infrastructure for preclinical and translational research.
Education & Training
Ph.D. - Thomas Jefferson University - 1995
Programs
---
Faculty Development
---
---