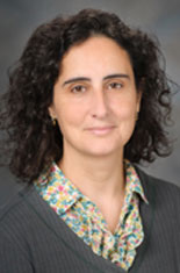 The University of Texas MD Anderson Cancer Center
Department of Neuro-Oncology
My laboratory is involved in basic and translational-oriented research with the ultimate goal of finding a cure for patients with malignant gliomas and brain metastases. Our laboratory developed an oncolytic adenovirus, Delta-24-RGD that has been tested in a Phase I Clinical Trial in patients with recurrent glioblastoma. This study shows that the new biological agent is not toxic. Of importance, we observed 20% complete responses. Preclinical studies show that Delta-24-RGD treatment result in activation of the Th1 immune response against tumor antigens. The paradigm shift in the mechanism of the anti-cancer effect of oncolytic viruses, from oncolysis to a combination of oncolysis and immunotherapy, has important implications in cancer therapy. First, we are aiming to ascertain whether the use of immune modulators such as immune checkpoints regulators may be used to increase the anti-tumor immune response. In addition, we are focused on examining if viroimmunotherapy might result in an induction of abscopal effect, which will eradicate not only infiltrative cells but also metastatic dissemination. Our research is funded by the Department of Defense (DoD), the Cancer Prevention and Research Institute of Texas (CPRIT), and the National Institutes of Health (NIH) programs.
I have been involved as reviewer of intramural and extramural training grants, and as advisor of PhD students, MD/PhD students, and postdoctoral fellows. In addition, I direct the Training in Brain Tumor Research Seminars in the Brain Tumor Program. Trainees that have been mentored in my group have been awarded with scholarships from several internal and external groups and they have accepted positions in academia and biotech companies.
Trainees in our laboratory will have the opportunity of being exposed to a variety of techniques used in molecular and cellular biology studies, as well as methodology related to cancer modeling; they will receive training in oral and written presentations, participate in lab meetings, receive training in constructing fellowship applications and establishing a scientific network. In addition, we will discuss practical ethic aspects in science research.
Education & Training
MD, University Central of Barcelona, 1988
Programs
---
Faculty Development
---
---