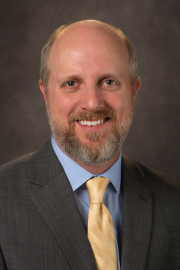 The University of Texas MD Anderson Cancer Center
Department of Gastrointestinal Medical Oncology
The goal of research in my laboratory is an understanding of the role of protein tyrosine kinases in cancer maintenance and growth. The emphasis of the research is evaluation of targets and compounds close to application in the clinic, with an emphasis on metastatic colorectal cancer. This focus utilizes cancer cell lines as well as tissue samples from patients, including correlative samples from ongoing clinical trials of novel therapeutic agents. Currently, we are studying the tyrosine kinase Src in tissue culture, murine colon cancer models, and patient samples, where we have established a role for Src in acquired chemotherapy resistance. Related work includes evaluation of the role of BRAF mutations in colon cancer biology, with a focus on developing rationale therapeutic combinations based on the unique biology of this subset of colorectal cancer.
Students rotating in the Kopetz laboratory would have the opportunity learn:
Molecular biology and biochemistry techniques involved in studying signal transduction pathways
Murine models,including PDX and GEM
Combination drug development
Immunohistochemistry
Analyze patient samples (fresh or preserved tissue, peripheral mononuclear cells, serum)
Bioinformatics and large database analyses
Education & Training
M.D. - Johns Hopkins School of Medicine - 2001

Ph.D. - MD Anderson UTHealth Graduate School - 2009
Research Opportunities
---
Programs
---
Faculty Development
---
---