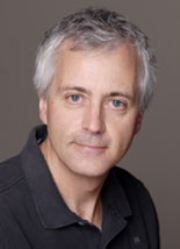 The University of Texas Health Science Center at Houston
McGovern Medical School
Department of Integrative Biology & Pharmacology
We are interested in signal transduction mechanisms that operate in mammalian cells. Our particular focus is centered on Ras GTPases that operate as membrane localized molecular switches in many signaling circuits. Understanding how Ras proteins signal is clinically relevant because of the high frequency of oncogenic mutations that target Ras directly, or other components of the Ras signaling network, in human cancer. Our most recent work has investigated how Ras proteins are organized on the plasma membrane, studies that have required the development of novel imaging methods and computational approaches to assay Ras function. Research themes in the laboratory are diverse, and include: investigation of the cell biology of Ras protein trafficking between the ER and plasma membrane, analysis of the molecular mechanisms that govern Ras interactions with the plasma membrane, proteomic and functional characterization of plasma membrane nanodomains, caveolae and lipid rafts, and mathematical modeling of Ras signaling networks. These research areas are among the most exciting and controversial in contemporary cell biology. A key aim of studying Ras biology and signaling is to identify novel approaches that could be used clinically to neutralize aberrant Ras function in cancer cells; genomic and chemical discovery programs therefore operate in parallel with all of our basic cell biology projects.
A tutorial in my laboratory includes an introduction to a variety of advanced imaging techniques such as confocal microscopy, FRET and FLIM imaging, TIRF microscopy and electron microscopy, as well as cellular and biochemical assays of signaling pathways, coupled with a firm grounding in basic cell and molecular biological methodologies that include cell culture and transfection, cell fractionation, immunoblotting, immunoprecipitation and protein purification. There are weekly lab meetings, group discussions and presentations.
McGovern Medical School Faculty
Education & Training
MBBChir, University of Cambridge, 1981
PhD, University of London, 1989
ScD, University of Cambridge, 2013
---