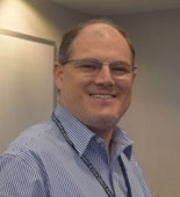 The University of Texas Health Science Center at Houston
McGovern Medical School
Department of Psychiatry and Behavioral Sciences
Dr. Quevedo's lab (Translational Psychiatry Program) is engaged in preclinical research in the field of psychiatry. These studies involve animal models developed to investigate the pathophysiology as well as search new therapeutic targets to psychiatric disorders. Mood disorders (bipolar disorder and major depression) and schizophrenia are the main disorders studied.
Projects/techniques: Animal models are used to evaluate models face validity (animal behavior mimics some aspects of clinical presentation), construct validity (presents same pathophysiological findings) as well as predictive validity (response to same pharmacological agents used in the clinical setting). To access these validities are necessary behavioral, neurochemical and pharmacological approaches, respectively.
McGovern Medical School Faculty
Translational Psychiatry Program
Education & Training
Ph.D. - Federal University of Rio Grande do Sul - 2002
M.D. - Federal University of Rio Grande do Sul - 1998
Programs
---
Faculty Development
---
---