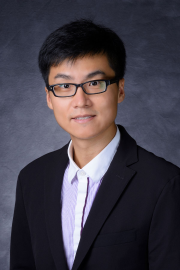 Yang Chen
Regular Member
Assistant Professor
The University of Texas MD Anderson Cancer Center at Houston
Department of Translational Molecular Pathology
The Chen Laboratory is focusing on understanding the key mechanism that controls the two hallmark
features of pancreatic cancer: the desmoplastic stroma and the immunosuppressive microenvironment.
We integrate computational biology (utilizing single-cell sequencing, spatial transcriptomics, and other
multi-omics analyses) with experimental biology (utilizing sophisticated transgenic mouse models), in
conjunction with the cross-analysis of cancer patient datasets. Such multi-disciplinary research system will
allow the systemic identification and investigation of novel therapeutic targets and diagnostic biomarkers
in pancreatic cancer.
We have extensive research experience in establishing new transgenic mouse models with genetic
deletion of selected target genes in various cell populations. These models allow us to investigate the
functional roles and precise contributions of selected target genes in pancreatic tumor progression and
immune response. Furthermore, the utilization of single-cell sequencing and spatial transcriptomics
methodologies enables the thorough evaluation of the tumor microenvironment profiles on our
transgenic mouse models, revealing the interactions between cancer cells, cancer-associated fibroblasts,
myeloid cells, and lymphocytes.


Education & Training
PhD - Tsinghua University - 2014
Research Opportunities
---
Programs
---
---