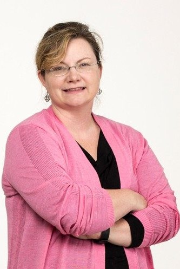 The University of Texas MD Anderson Cancer Center
Department of Radiation Oncology
The research in my laboratory is directed at characterizing breast cancer stem and progenitor cells in human tissues including primary breast cancer and metastatic pleural effusions as well as in breast cancer cell lines. In particular we are examining the role of the cells in radiation resistance, particularly mediated by stem cell survival pathways such as Wnt/beta-catenin.
Depending on the student's interests, a tutorial in my laboratory would provide a knowledge base in stem cell biology, radiation biology and molecular biology. A tutorial would also provide experience with stem cell culture, primary human tissue culture, molecular biology techniques including retroviral transduction, flow cytometry, fluorescent microscopy.
Publications
PubMed
Education & Training
M.D./Ph.D. - Thomas Jefferson University - 2000
---