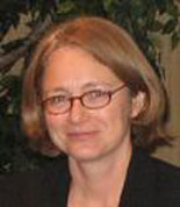 The University of Texas MD Anderson Cancer Center
Department of Molecular and Cellular Oncology
The focus of my research is the early detection and prevention of liver cancer. Liver cancer is the third cause of cancer-related mortality worldwide and its incidence is significantly increasing in the United States. There are three main components in my lab's research activities.
Mechanisms of hepatocarcinogenesis: Using mouse models of liver cancer that mimic the human disease and exhibit progression from liver fibrosis and steatohepatitis to tumor development, my lab has characterized hepatic and plasma protein changes that occur during this disease process. We are currently focusing on specific networks that encompass the tumor microenvironment and lipid metabolism, to test novel hypotheses related to tumor development and progression. We are also investigating the role liver progenitor cells may play in liver tumor initiation in cirrhotic livers. We have characterized the molecular events (at the mRNA, protein and microRNA levels) that occur during hepatocytic differentiation of liver progenitor cells and are evaluating the consequences of their dysregulation on tumor initiation.
Novel strategies for early detection of hepatocellular carcinoma (HCC): We have identified novel potential markers for early detection of hepatocellular carcinoma among subjects at risk. We are now focusing on their validation. We have to date reported that osteopontin has higher performance than the current diagnostic marker AFP for discriminating between subjects with liver cirrhosis and patients with HCC, up to one year prior to a diagnosis of HCC. We are currently validating additional markers. For this project, we established an extensive network of subject cohorts nationally and internationally (China, France, Korea, Thailand, The Gambia) including prospective cohorts of patients at risk for liver cancer. These cohorts represent an important resource for biomarker validation.
Chemoprevention: Using mouse models, we are currently testing drugs currently in clinical trials for non-alcoholic steatohepatitis, to evaluate their potential as chemopreventive agents for liver cancer. We are also testing novel therapies for liver fibrosis.
Education & Training
Ph.D. - University of Paris 6 - 1989
Research Opportunities
---
Programs
---
---