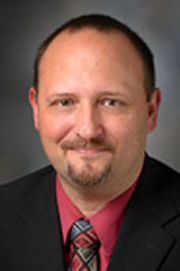 The University of Texas MD Anderson Cancer Center
Department of Imaging Physics

Primary research interests are the development and advancement of minimally invasive image-guided therapy and interventions outside the realm of conventional radiotherapy. Current research projects revolve around the development and adaptation of magnetic resonance imaging techniques for monitoring of thermal ablation therapies, drug delivery, and biopsies. A particular focus of the research is the development and evaluation of fast, high-resolution magnetic resonance temperature imaging techniques, real-time post-processing algorithms for MR monitoring of thermal ablation therapies. The primary goal of this research is to integrate imaging techniques with physical models of thermal delivery for near real-time treatment planning and control of thermal therapies.
Depending on student interest, a tutorial in my laboratory could provide the student with experience in advanced magnetic resonance or ultrasound imaging as well as image reconstruction and post-processing techniques involved with real-time monitoring of thermal therapy procedures, treatment planning, and verification techniques for thermal therapy and models of heat delivery in tissue.
Education & Training
PhD, MD Anderson UTHealth Graduate School, 2002
Programs
---
Faculty Development
---
---