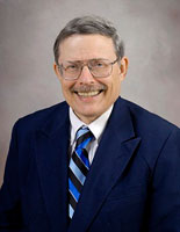 The University of Texas Health Science Center at Houston
McGovern Medical School
Department of Internal Medicine - Cardiology
The molecular targeting program of the cardiology research laboratories is focused on liposomal (and other particulate) targeting strategies aimed at developing improved modalities for diagnosis and treatment of cardiovascular and other diseases; molecular aspects of protein-lipid interactions; energetics of non-covalent interactions; molecular strategies for ultrasound imaging enhancement; biochemical, cellular and immunologic mechanisms of atherogenesis; immunochemical and biochemical assay development; and mechanisms of thrombosis and thrombolysis. Cardiology research wet lab facilities on the 5th floor of the Behavioral and Biomedical Sciences Building (BBSB) on the south campus currently include access to a cell culture module, clinical and research ultrasound instrumentation, animal catheterization laboratory, large animal micro CT, a near infrared fluorescent imaging system, gas chromatograph-mass spectrometer (GC-MS), Beckman Coulter Multisizer 4 for particle/cell enumeration and size distribution analysis, dynamic light scattering instrumentation for nanoscale size distribution analysis, a UV/VIS spectrophotometer, lyophilizers, liquid chromatography and electrophoresis instrumentation, light microscopes, sonicators, table-top and high-speed centrifuges, flow cytometers, microplate readers, fluorescence microscopes and an ultracentrifuge. Our animal research protocols are performed in state-of-the-art facilities on the 6th floor of BBSB, in the adjacent CABIR building (SCRB 3) and in the Medical School Extension. Computer resources are focused on biomedical engineering applications with an emphasis on imaging algorithms.
Research opportunities for graduate students at the cardiology research laboratory in BBSB 5110 and other locations include 1) molecularly targeted echogenic liposome production and evaluation for diagnostic applications; 2) site-directed stem cell delivery to atheroma in mouse and miniswine models, directed toward the development and optimization of liposome-based strategies enabling the survival, proliferation and trans-differentiation of both hematopoietic and mesenchymal stem cells into vascular endothelial and smooth muscle cells to stabilize vulnerable plaques; 3) development of strategies for delivery of bioactive gases for amelioration of cardiovascular and other pathologies; and 4) a translational research project aimed toward the clinical development of a peptide-targeted, drug-loaded echogenic liposomal product for prevention of neoatherogenesis following percutaneous intervention for thrombotic disorders.
McGovern Medical School Faculty
Education & Training
PhD, Loyola University, 1984
Research Opportunities
---
Programs
---
Faculty Development
---
---