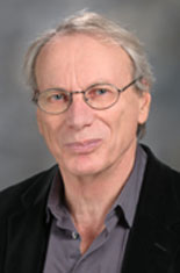 The University of Texas MD Anderson Cancer Center
Department of Symptom Research
My research focuses on the neuroimmune basis of depression and fatigue in the context of inflammation and cancer and its therapy. After having shown that inflammation propagates from the site of the body in which it is initiated to the brain via several immune-to-brain communication pathways and induces behavioral signs of sickness and depression we aim now at determining whether these communication pathways can be targeted at the level of the blood-brain barrier. We also study the mechanisms responsible for the development of signs of sickness and fatigue in animal models of cancer and cancer therapy. This research is carried out on a murine model of human-papilloma virus-related head and neck cancer. We study in particular the role of inflammation in the behavioral alterations associated with tumor growth and the involvement of mitochondrial dysfunction in the behavioral alterations associated with a curative regimen of cisplatin and radiotherapy. To elucidate the neuroimmune basis of fatigue, we focus on the motivational component of this symptom by parallel studies carried out in mouse models and in cancer patients. The ultimate goal of our research is the identification of druggable targets for the prevention and treatment of fatigue and depression.
Additional Information – Research Support:
A novel neuroimmune risk factor for comorbid depression and chronic pain, NIH-NINDS, 5R011NS073939 (in collaboration with Annemieke Kavelaars, MD Anderson Cancer Center, and Keith Kelley, UIUC)
Targeting neural mitochondria to treat chemotherapy-induced peripheral neuropathy, NIH-NCI, 5R21CA183736 (in collaboration with Cobi Heijnen, MD Anderson Cancer Center)
Blood-brain barrier transport mechanisms in inflammation-induced depression, NIH-NIMH, 1R21MH104694, in collaboration with William Banks, Veterans Hospital, Seattle)
Neuroimmune mechanisms of cancer-related symptoms in oral squamous cell carcinoma, NIH-NCI, 1R01CA193522, in collaboration with John Lee, Sanford Research, Kathryn Mason, MD Anderson Cancer Center, Annemieke Kavelaars, MD Anderson Cancer Center)
The neuroimmune basis of cancer-related fatigue, MD Anderson Survivorship Program Seed Grant (in collaboration with Brandon Gunn & Carmen Escalante, MD Anderson Cancer Center)
Education & Training
Doctorate in Veterinary Medicine - University Paul Sabatier (France) - 1967
University Doctorate - University of Paris IV (France) - 1972
Doctorate d'Etat es-Sciences - University Paul Sabatier (France) - 1977
Programs
---
Faculty Development
---
---