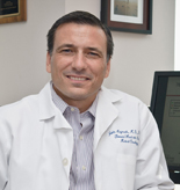 The University of Texas MD Anderson Cancer Center
Departments of Thoracic/Head & Neck Medical Oncology and Cancer Biology
The mission of Dr. Heymach's laboratory is to improve the clinical outcome of lung patients through scientific advances in understanding the molecular drivers of the disease, the development of predictive biomarkers of drug sensitivity, and the identification of new therapies and mechanisms of resistance. Dr. Heymach's research has both basic and translational components and employs integrative approaches of genomic and proteomic analyses of human samples coupled with an extensive collection of cell lines and mouse models to advance the understanding of lung cancer. Dr. Heymach's laboratory interests include investigating new approaches for targetable pathways in EGFR, KRAS, and STK11/LKB1 mutant NSCLC, small cell lung cancer (SCLC), and mechanisms of resistance to immunotherapy in lung cancer. The studies conducted in Dr. Heymach's laboratory have a bench to bedside approach as preclinical studies can be validated through connections with vast clinical datasets, and promising findings can be rapidly translated into the clinic. His research efforts are focused on the following areas:
Investigate new targetable pathways and mechanisms of therapeutic resistance in EGFR mutant NSCLC.

Therapeutic targeting of subgroups of EGFR and HER2 mutant NSCLC (e.g. exon 18 and 20 EGFR mutations).
Study of epithelial–mesenchymal transition and other mechanisms of tyrosine-kinase inhibitors resistance and immunosuppression in EGFR mutant NSCLC.
Development of new approaches for targeting drug-resistant persister cells in EGFR mutant NSCLC.
Study the genomic determinants of response to immunotherapy and new treatment approaches for KRAS mutant NSCLC.
Identification of new approaches aimed to enhance the efficacy of immunotherapy in SCLC.
Study of blood-based biomarkers and mechanisms of resistance to angiogenesis inhibitors in lung cancer.
Education & Training
PhD, Stanford University, 1996
MD, Stanford University, 1998
Programs
---
---