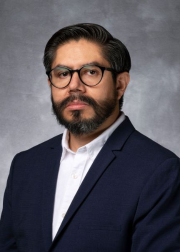 Julio Alcantara Montiel
Associate Member
Instructor
The University of Texas MD Anderson Cancer Center
Department of Hematopoietic Biology & Malignancy
I am an Instructor at the Department of Hematopoietic Biology&Malignancy of MD Anderson. I work with Dr. Pavan Bachireddy. Our laboratory leverages multi-omic methods to deconvolute the cancer-immune interactions in the tumor microenvironment that drive a patient outcome. We pair unbiased discovery approaches with ex-vivo and in vitro investigations that functionally confirm our hypotheses.
My project is focusing on how leukemic progression shapes antigen-specific immunity. The goal of the research is to understand the co-evolutionary interactions between cancer and immune cells in the tumor microenvironment. Specifically, address the major mechanisms by which leukemic progression induces antigen-specific T cell dysfunction, using multiple cutting-edge technologies (Single-cell RNAseq, long reads sequences) as well as standard cell culture and immunologic approaches to measuring the avidity and affinity of selected cancer peptides and TCR.
Key works: co- evolution of leukemia, T cell dysfunction, Single cell.
Education & Training
PhD - National Polytechnic Institute - 2016
MD - Superior School of Medicine - 2005
Research Opportunities
---
Programs
---
Faculty Development
---
---