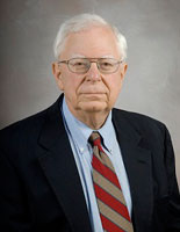 The University of Texas Health Science Center at Houston
McGovern Medical School
Department of Internal Medicine - Cardiology
We examine the mechanisms by which metabolic signals regulate protein turnover and intracellular self-renewal of the heart at a transcriptional, translational and post-translational level. To accomplish this goal, we make use of a variety of models, including the hypertrophied and atrophied heart in vivo, isolated working hearts, and isolated heart muscle cells in culture. At the clinical level we study molecular mechanisms of heart failure and the effects of diabetes and obesity on the heart. Here we make use of an extensive clinical data base and heart muscle samples generated in the course of implantation of left ventricular assist devices and at transplantation of failing human hearts. In separate, but closely related, studies we examine mechanisms of insulin resistance and the paradoxical cardio-protective effect of insulin resistance.
A tutorial in my laboratory includes an introduction to a variety of techniques, including small animal surgery, breeding of genetically engineered animals, perfusion techniques of the heart, isolation of neonatal and adult cardiac myocytes, tracer methods to study metabolic fluxes, measurements of metabolites, hormones and enzyme activities, as well as an assessment of metabolic activities, quantitative RT-PCR, immunoblotting, immunoprecipitation, and electrophoretic mobility shift assays. We have weekly lab seminars and lab meetings twice a week.
McGovern Medical School Faculty
Education & Training
DPhil, University of Oxford, England, 1981
MD, Albert-Ludwigs University, Medical Faculty, 1968
Programs
---
Faculty Development
---
---