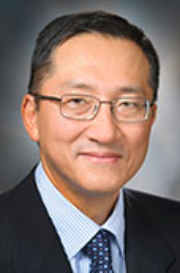 The University of Texas MD Anderson Cancer Center
Department of Cardiology
Many of the anticancer agents can lead to significant vascular complications, such as angina, myocardial infarction, venous or arterial thrombosis, and newly developed or worsened hypertension. These vascular events could be caused by cancer therapy-mediated endothelial cell (EC) dysfunction including apoptosis, inflammation, and decreased NO production. We have developed various systems to examine disturbed flow-mediated signaling in ECs both in vivo and in vitro and found the formation of a pro-inflammatory and pro-senescence molecular complex consisting of p90RSK, shelterin complex, and p65. It is likely that signaling cascades activated and/or regulated by this complex are also activated by anti-cancer treatments, promoting EC inflammation and senescence. It is well known that severe sepsis is very common in cancer patients with an estimated 16.4 cases per 1000 persons living with cancer. Importantly, septic shock among cancer patients has extremely high overall mortality rates, which is ranging from 50% to 66%. Of note, it has been reported that the mortality of severe sepsis in cancer patients is less affected by age, and the in-hospital mortality rates are very high even in younger adults. The possible contribution of immunosuppression caused by the malignancy itself or cancer treatment towards increased risk of severe sepsis observed in cancer patients has been suggested. However, the role of micro-circulatory dysfunction in this process is largely unknown. We will investigate the involvement of cancer therapy-mediated macrophage and EC dysfunction into multiple organ failure during the course of sepsis. Our goal is to establish a new field of "Onco-cardiology" research in Houston.
Education & Training
MD, University of Yamagata, 1987
PhD, University of Tokyo, 1998
Research Opportunities
---
Programs
---
Faculty Development
---
---