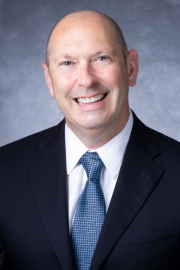 The University of Texas MD Anderson Cancer Center
Department of Head and Neck Surgery
Andrew Sikora is a head and neck cancer surgeon and tumor immunologist with a passion for improving patient outcomes through translational research. His research focuses on the immunobiology of head and neck cancer and other HPV-related tumors; and understanding and reversing mechanisms of cancer-mediated immunosuppression. Dr. Sikora's laboratory explores these topics with mouse models of head and neck cancer, innovative tumor models such as the chicken embryo chorioallantoic membrane (CAM), and analysis of biospecimens from cancer patients. As a nationally recognized expert in cancer immunotherapy and clinical research, Dr. Sikora is a member of the US National Cancer Institute (NCI) Head and Neck Cancer Steering Committee and other clinical trial cooperative groups, and serves as co-leader of several working groups in NCI's Immuno-Oncology Translational Network (IOTN). Dr. Sikora is also an avid mentor and educator whose trainees have received competitive training awards from the NIH, Doris Duke Foundation, Howard Hughes Medical Institute, the Cancer Prevention and Research Institute of Texas (CPRIT), and the German Cancer Aid Foundation, among others.
NCI - Immuno-Oncology Translational Network (IOTN)
Education & Training
MD/PhD - Albert Einstein College of Medicine - 2000
Research Opportunities
---
Programs
---
---